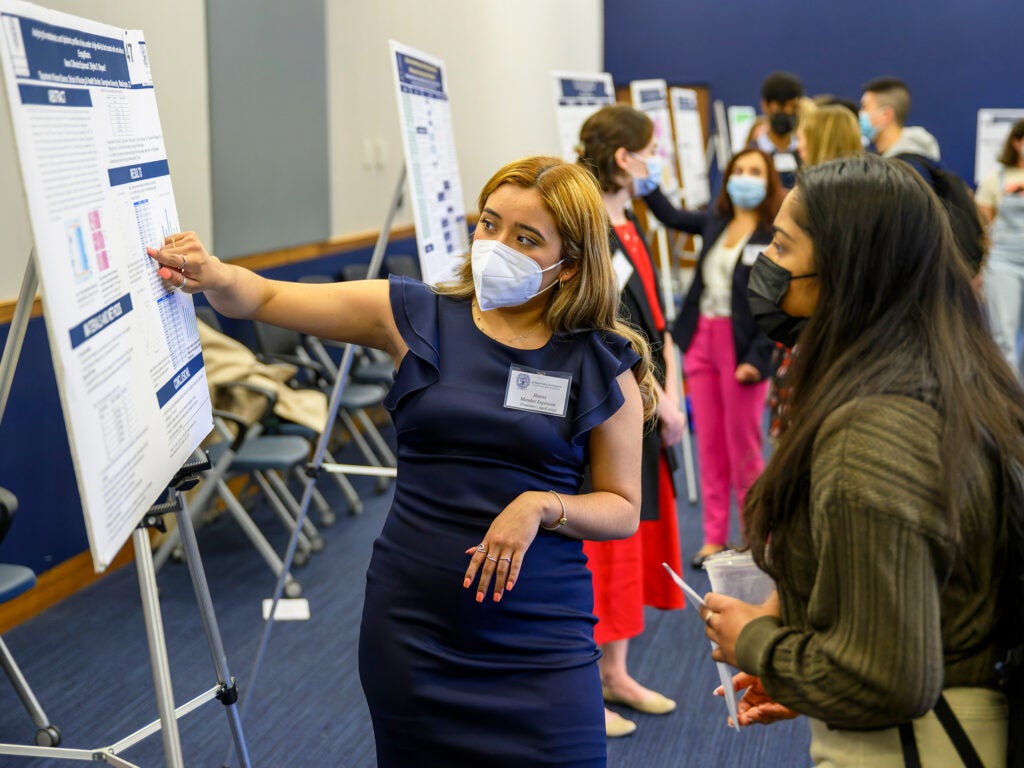 Student Research
Throughout their time at the School of Health, students experience a curriculum that emphasizes research and scholarship.

Students at all academic levels have opportunities to pursue research projects. They may assist with research being conducted by faculty members or outside collaborators, conduct research of their own, present their findings, and publish their scholarship.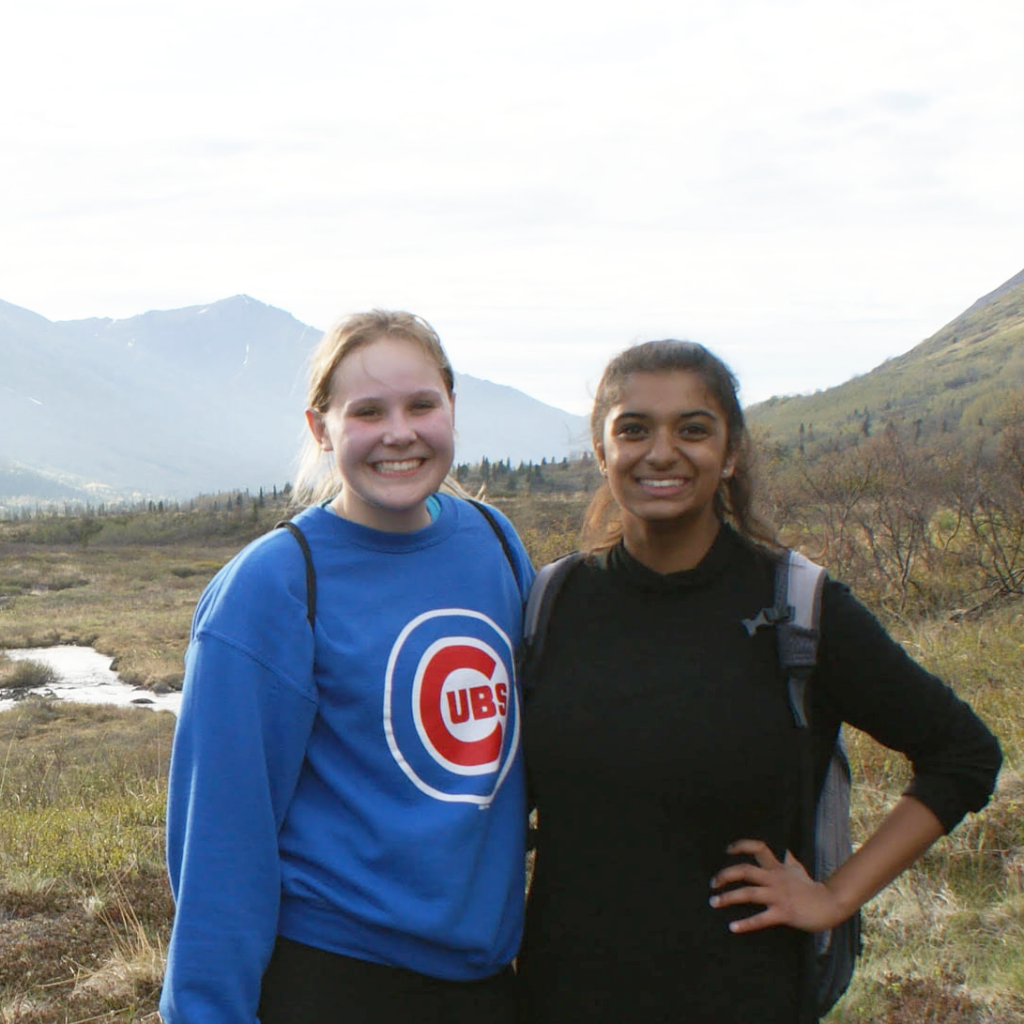 From Project to Publication
Then-undergraduates Arreyellen Salyards (NHS'20) and Jinia Sarkar (NHS'20) developed a health literacy course that they implemented through a partnership with the Alaska Literacy Program. They and associate professor Joan Riley of the Department of Human Science went on to publish a paper about their work in the journal Health Literacy Research and Practice. (Image: Salyards and Sarkar in Alaska)
Read Their Publication
Faculty Research
School of Health faculty members contribute to the school's scholarly production each year through publications in journals and books.
Recent School of Health Publications from PubMed