Experiential Learning
Opportunities for hands-on learning are included throughout School of Health program curricula.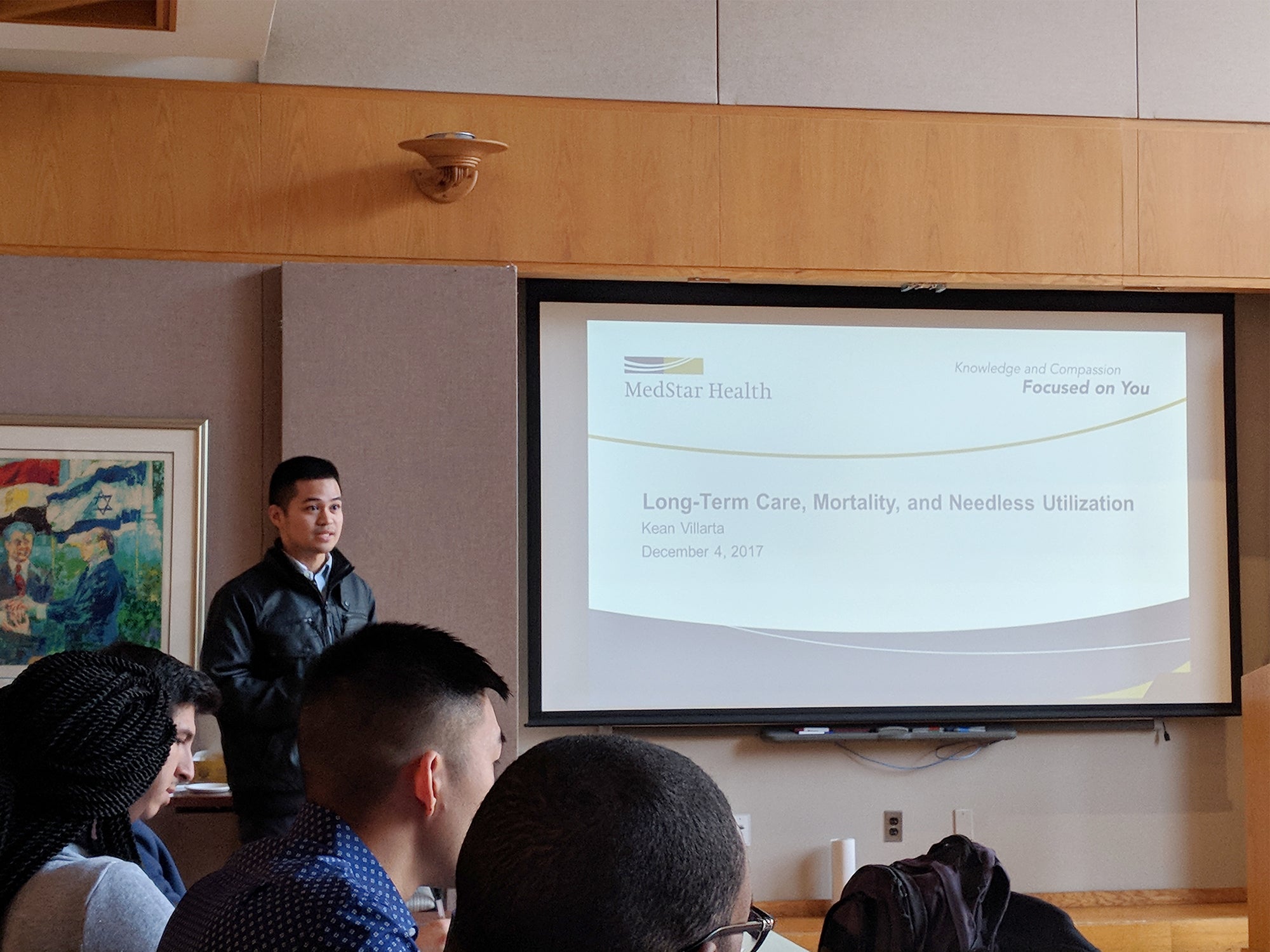 Research and Scholarship
Research and scholarship are emphasized by all School of Health programs. Students have the opportunity to assist faculty with research as well as conduct research of their own, present their findings, and publish their scholarship.
Learn More About Research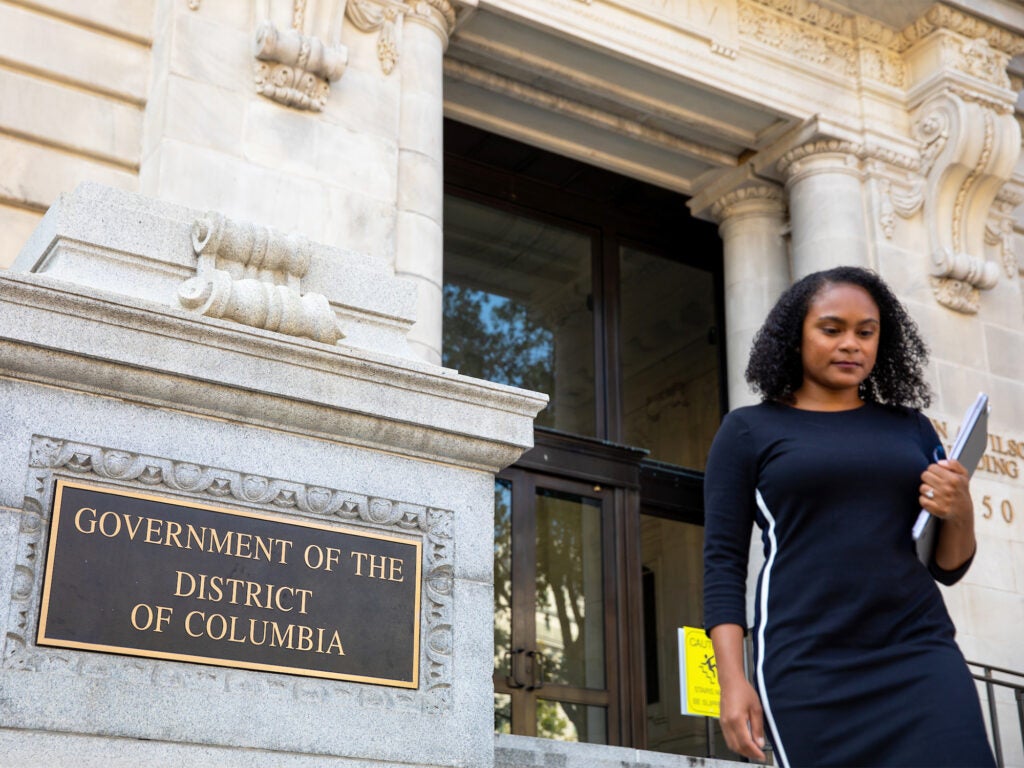 Internships are Part of the Curriculum
Gain real-world experience as a student that can be invaluable as you shape your career trajectory. Internships are a part of the curriculum in all of the school's programs.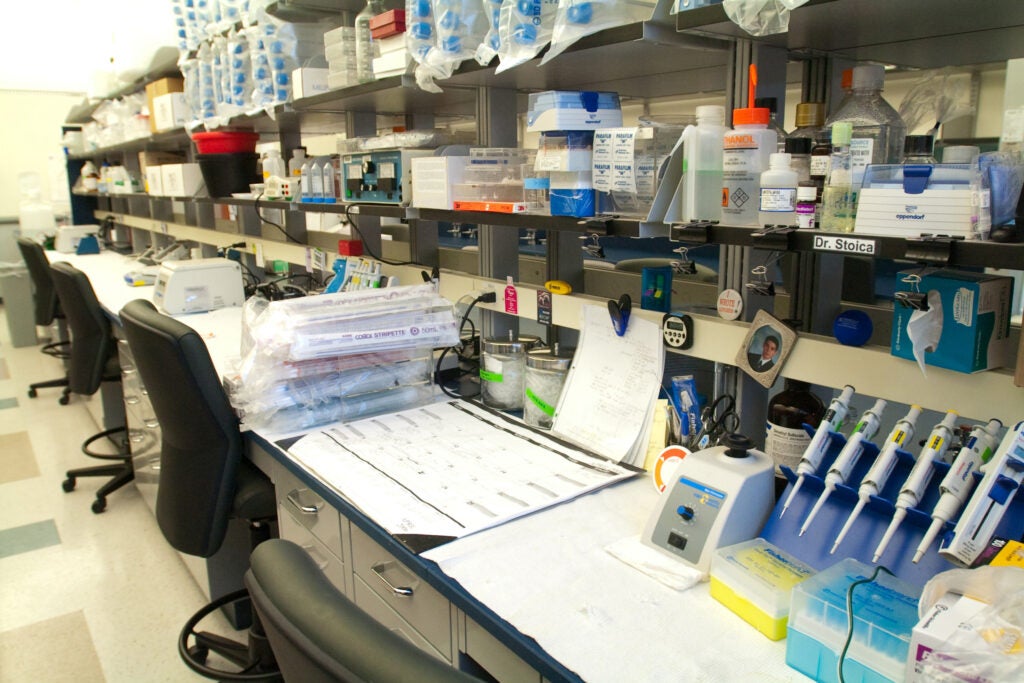 The Discovery Center
The Discovery Center is a state-of-the-art teaching and research laboratory. This innovative facility supports learning and scientific inquiry among faculty and students.
Learn more about the Discovery Center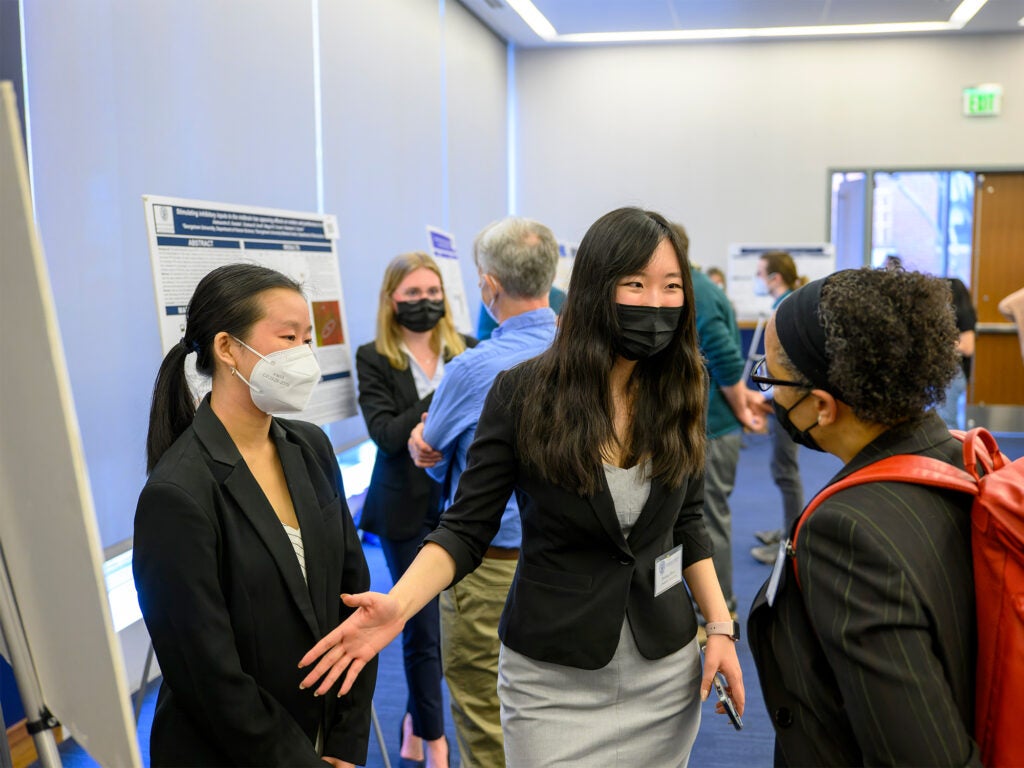 Undergraduate Research Conference
The Undergraduate Research Conference focuses on medical and health-related research, inviting applicants from all health- and science-related disciplines. Participation is open to any undergraduate student. 
More about the Undergraduate Research Conference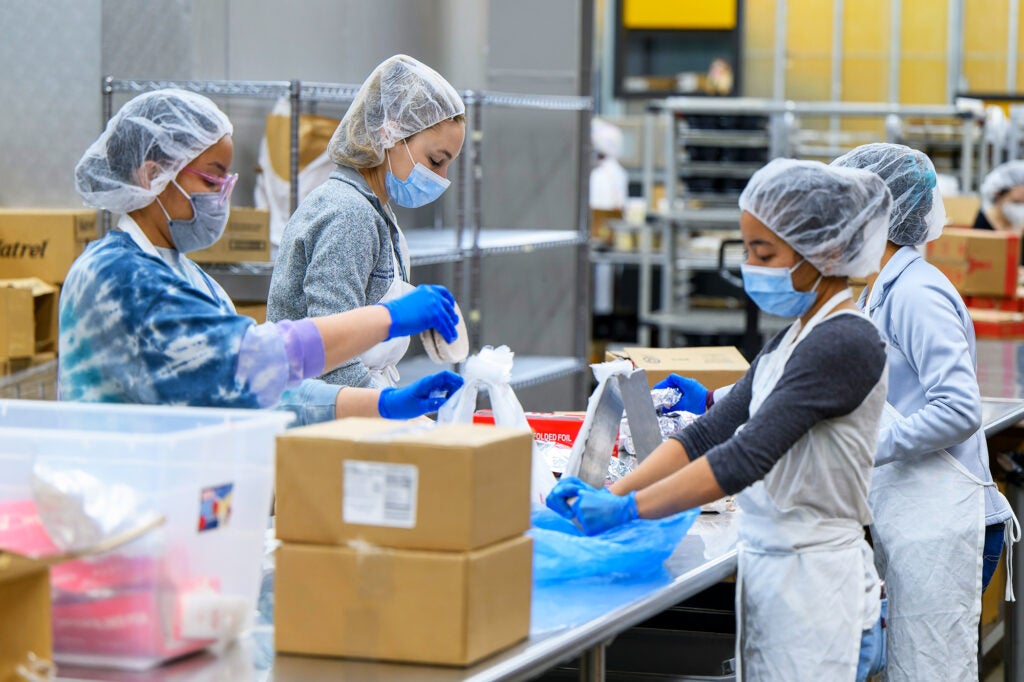 Community-Based Collaborations
Guided by its foundational principles and facilitated by its reach in the nation's capital and throughout the country, the School of Health is committed to community-based collaborations to minimize health disparities and advance health equity. (Pictured: Assisting a community-based organization that provides medically tailored meals for clients in the D.C. region living with serious illness.)