Graduating School of Health Twins Embraced Community Service and Their Muslim Identity While at Georgetown
Pictured Above: (l to r) Twins Layan Shahrour (H'23) and Nesreen Shahrour (H'23), both human science majors in the School of Health, similarly devoted themselves to the Georgetown community during their undergraduate years. (Photo: Kat Zambon)
(May 22, 2023) — Twins Layan Shahrour (H'23) and Nesreen Shahrour (H'23) entered Georgetown searching for outlets to connect with their Arabic and Muslim identities after leaving Syria at the age of 10.
"Being immigrants and moving to the United States at a young age led us to finding solace in each other," said Nesreen. Their special bond encouraged them to support and challenge each other academically, resulting in them both being admitted to Georgetown.
From the Classroom to Community
The two were drawn to Georgetown in part because of the human science major at the School of Health. "We were both interested in eventually pursuing medical school, and the human science major, with a focus on the human body and illness, seemed unique," said Layan.
For four years, Layan and Nesreen devoted themselves to the Georgetown community. Their efforts were recognized earlier this year when they both received Lena Landegger Community Service Awards. Nesreen's community service included volunteering as a crisis counselor, tutoring at-risk teens, and helping administer arts and crafts to cancer patients. Meanwhile Layan provided food for unhoused people, served as a welcome ambassador, and provided patient support with the Child Life Program at MedStar Georgetown University Hospital.
Another large part of their time at Georgetown was spent in community with their fellow Muslim students. "Before Georgetown, I didn't feel like I had a way to express my Muslim identity," Nesreen said. She credited Georgetown's commitment to Jesuit values in creating a space that allowed her to connect with other Muslim students. "I remember visiting Georgetown after being accepted and listening to a chaplain speak and being struck by the shared values with the Muslim community."
Nesreen served on the board of the campus ministry student forum, where she took pride in seeing how the Muslim student organization was one of the most active religious student organizations on campus.
"What is really special about Georgetown, and what I'm so thankful for four years later, is the shared values on the campus, whether people are Catholic, Jewish or even nonreligious," said Nesreen. "It's really beautiful how all religious backgrounds are celebrated here."
Separate Steps Forward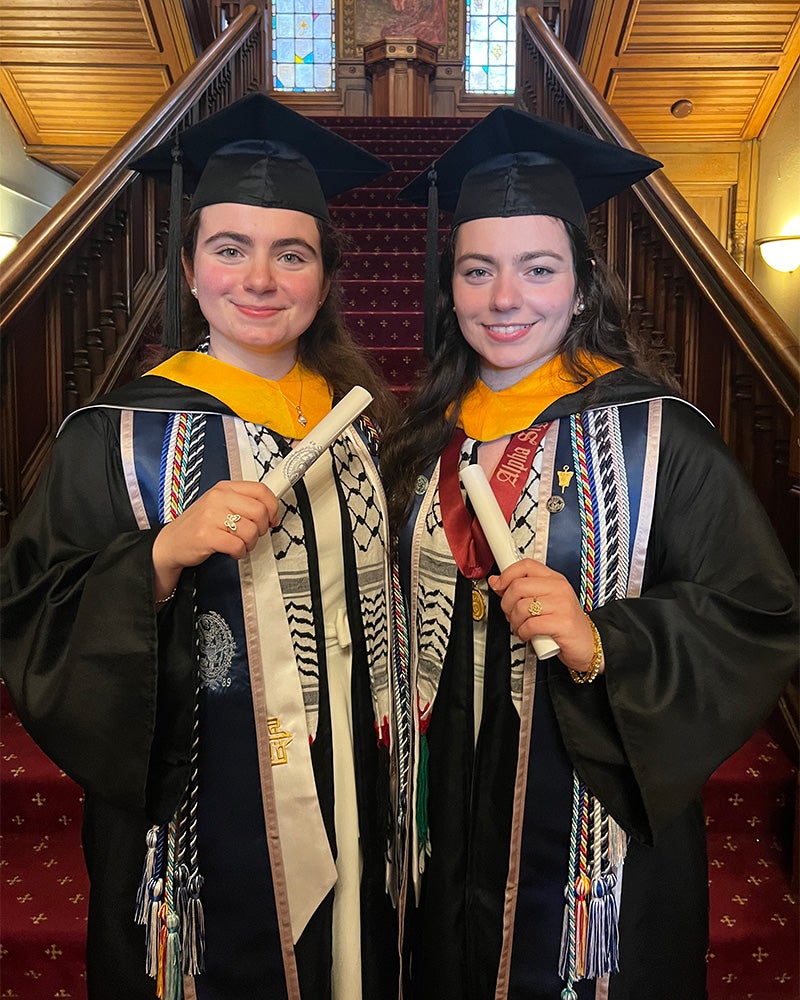 After graduating from the School of Health, Layan and Nesreen will be going their separate ways for the first time. Nesreen will enter Georgetown's School of Medicine in the fall, while Layan will be taking a gap year and applying for medical school.
"It still hasn't fully sunk in yet," said Layan. "I feel like we're still leaving for winter break and will be back on campus in a few weeks."
"I feel as though we struck a good balance supporting each other over the years and also finding our own spaces," said Nesreen. "We'll still be around for each other," added Layan.
Heather Wilpone-Welborn
GUMC Communications
---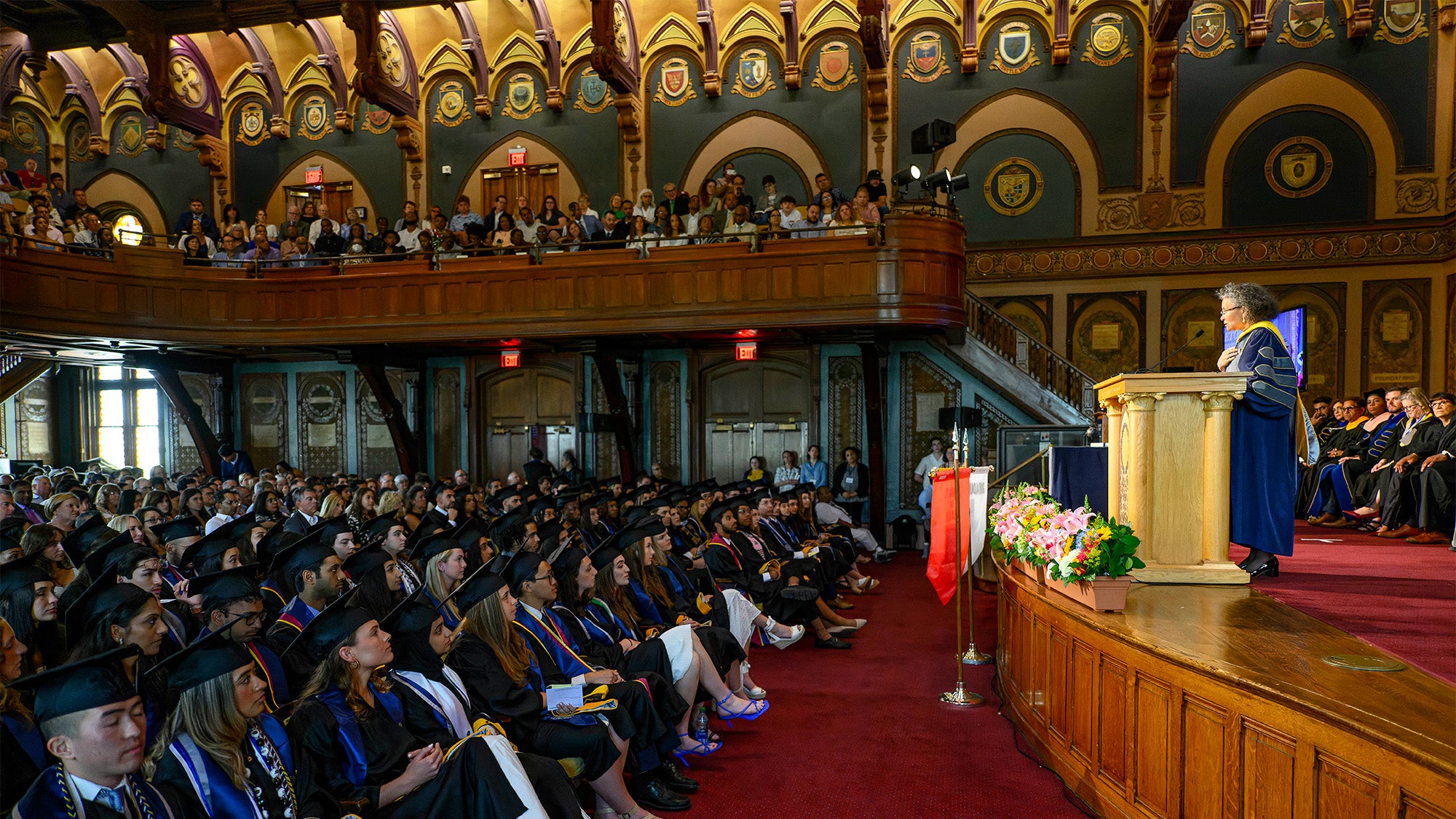 News Story
Graduates from School of Health Called to Be Social Justice Warriors
May 22, 2023