Celebrating Students' Achievements and Gifts at the First Annual School of Health Tropaia Ceremony
(May 22, 2023) — The day before their commencement ceremony, students graduating with degrees from the School of Health joined faculty members, friends and family members for the Tropaia Ceremony May 19 in Lohrfink Auditorium in the Hariri Building.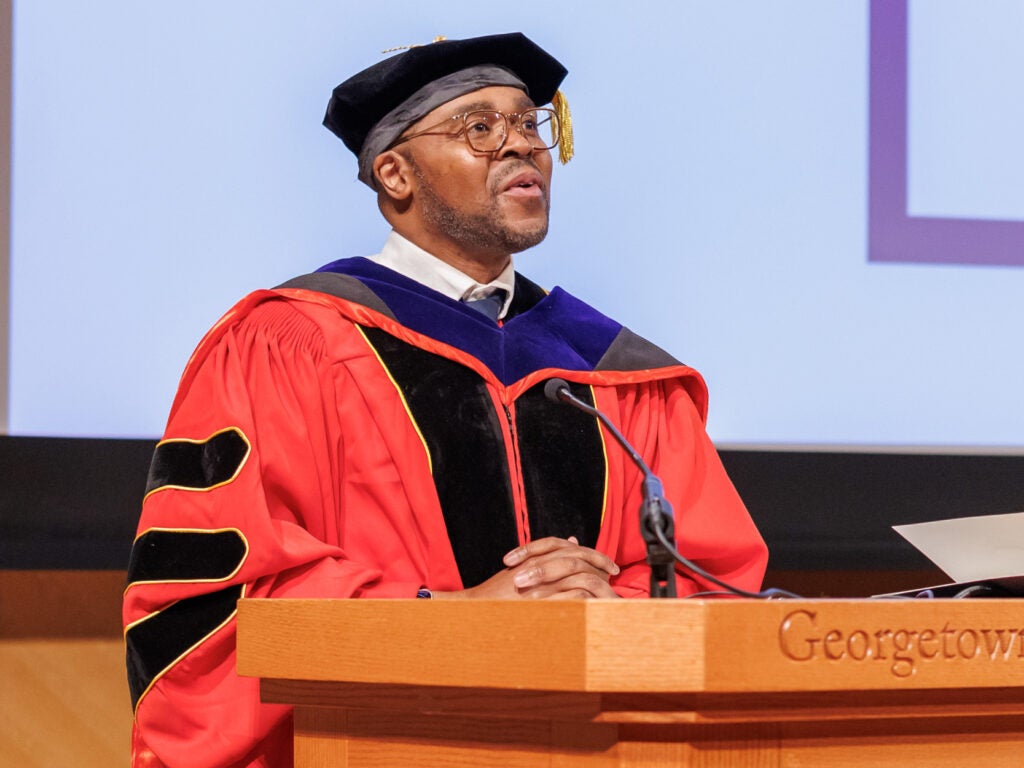 "There is nothing I enjoy more than having a chance to spend time with our students and their families," said Christopher King, PhD, MHSc, dean of the School of Health. "Especially at a time of great celebration like we're experiencing right now.
"Today, at Tropaia, we celebrate extraordinary accomplishments among the School of Health Class of 2023," King added. "Congratulations to each and every one of you on your hard work, on your dedication, which led to this moment."
'Have the Courage to be the Change the World Needs'
Reflecting on her time at Georgetown, student speaker Kate Gabriel (H'23) spoke about how her grandmother taught her to recognize people's gifts. As a health care policy and management major, Gabriel saw how gifted her classmates were soon after arriving on the Hilltop.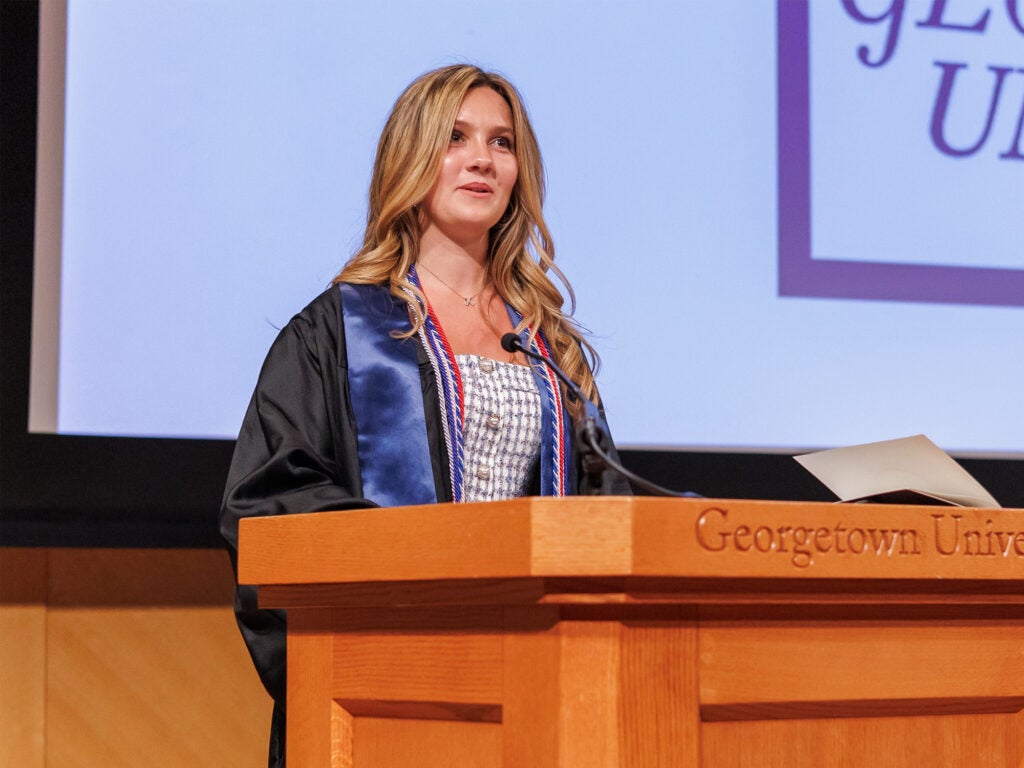 Gabriel challenged her classmates to take the lessons they learned at Georgetown to think about their dream jobs, then dream bigger, explaining that she has always dreamed of becoming a doctor but now wants to practice medicine at a clinic for Spanish-speaking undocumented immigrants to reduce health inequities. 
"It's our time to shine and initiate the change that the world needs," she said. "And all of us are capable of doing that. 
"Let your gifts ignite your desire to see change within our world," she added. "Never forget your gifts, and have the courage to be the change our world needs."
More Scenes from Tropaia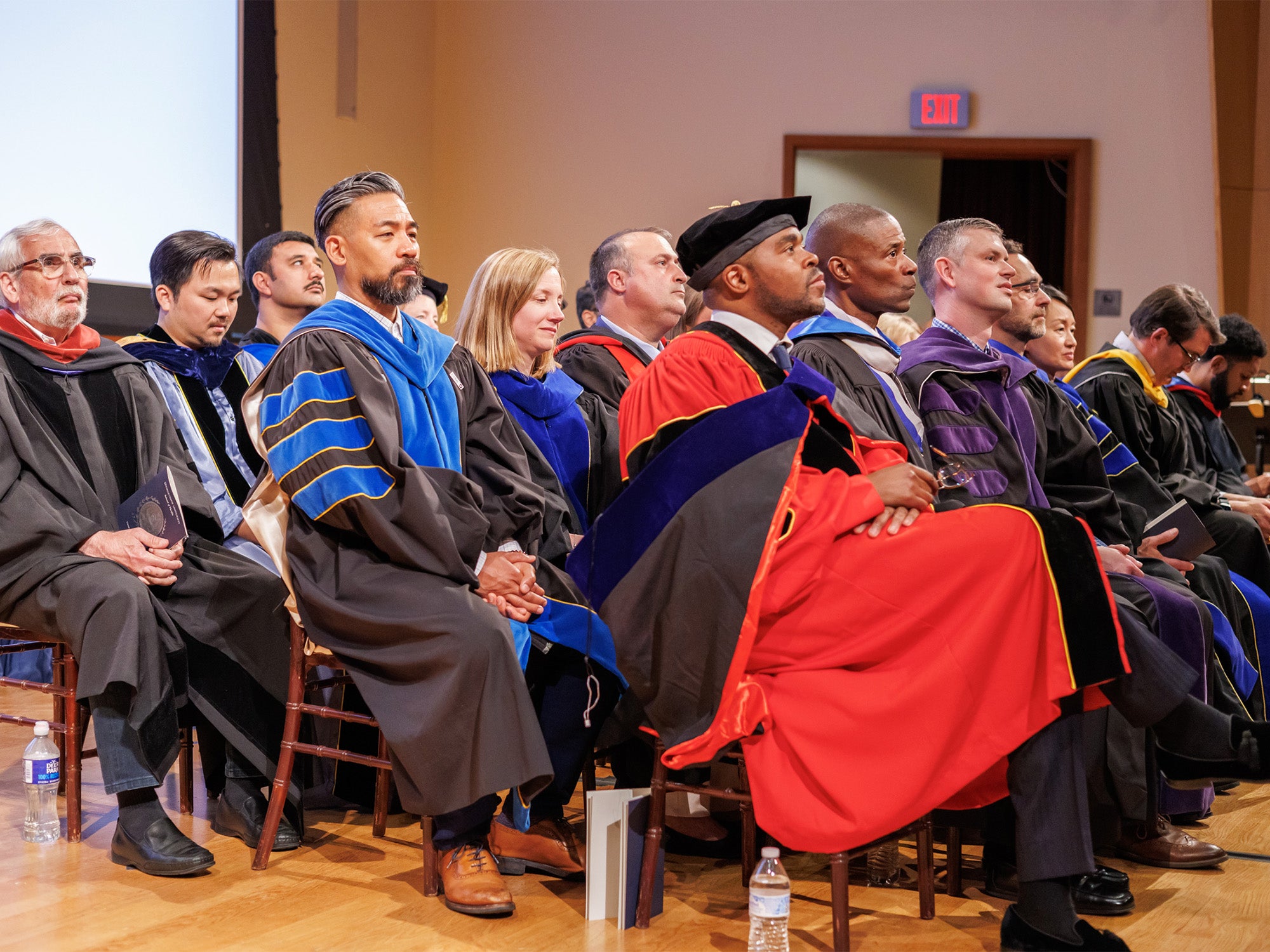 School of Health faculty at this year's Tropaia ceremony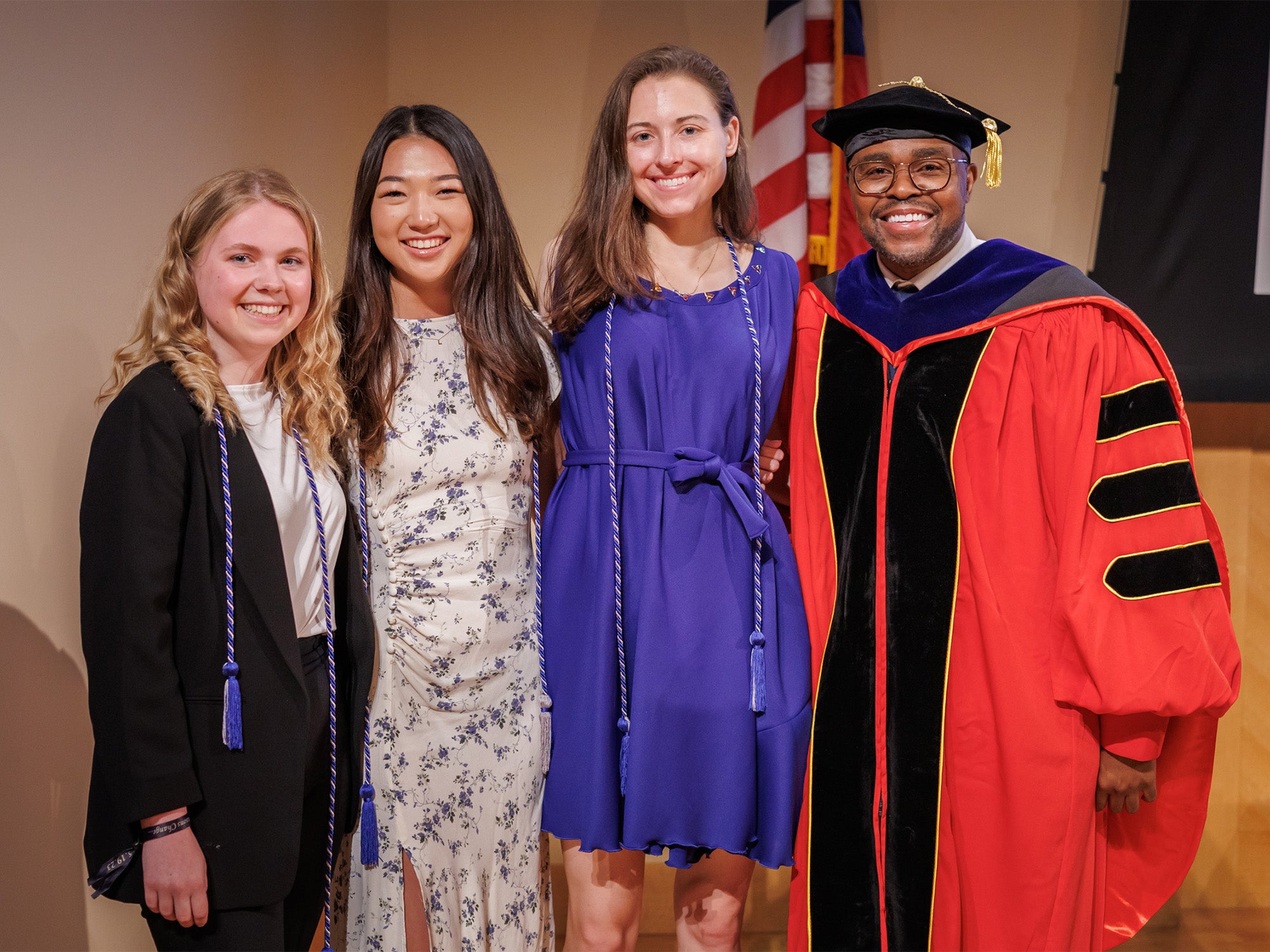 School of Health Dean Christopher King awarded the 2023 Dean's Medal to (l to r) Aleksandra Swiatek (H'23), Lindsey Kuwahara (H'23) and Clare Westerman (H'23).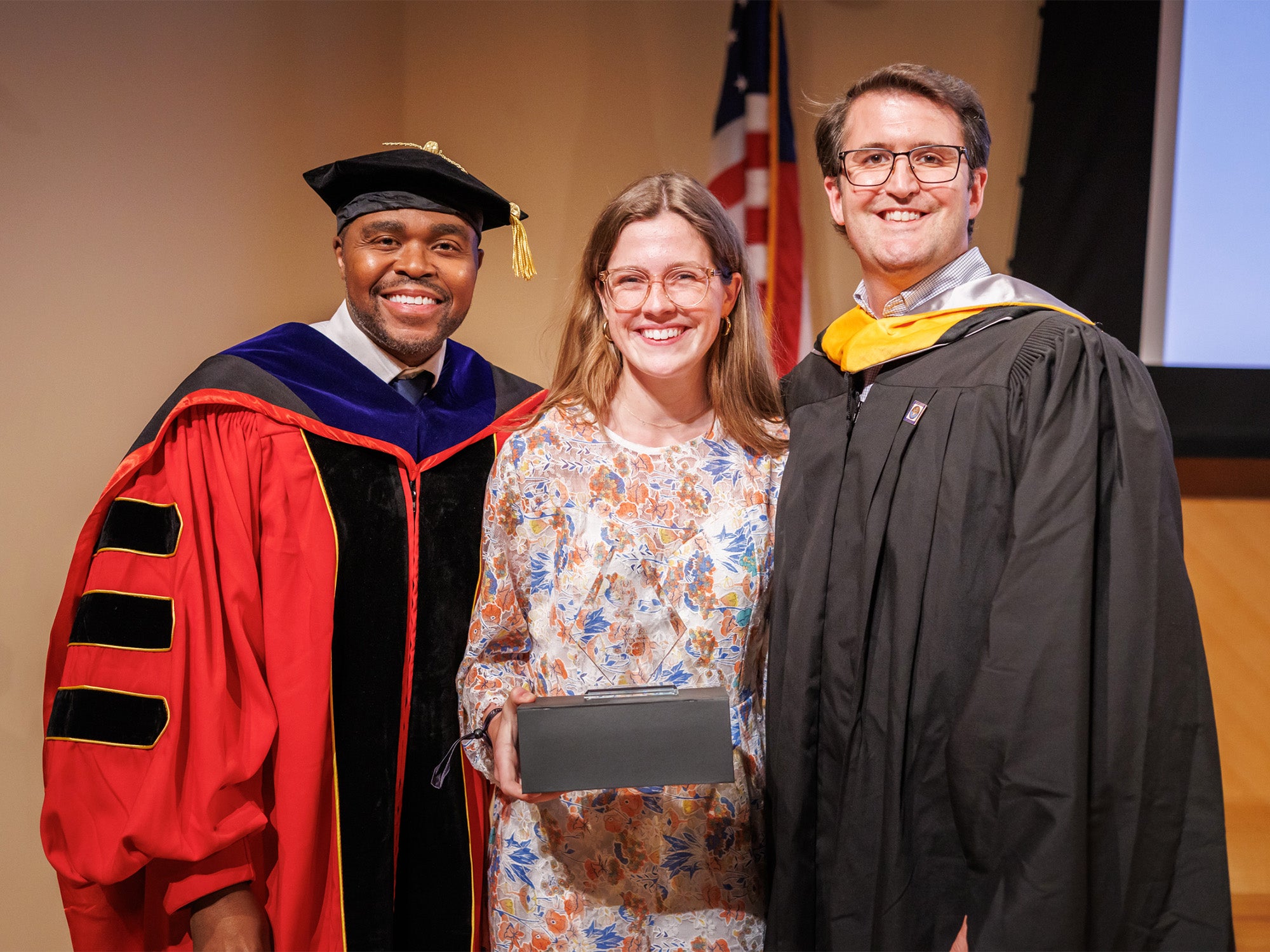 (l to r) King; Abby Donnelly (H'23), recipient of the Marianne Cardillo Lyons Commitment to Cura Personalis award; and Daniel Lyons (C'07, NHS'12), son of Marianne Cardillo Lyons.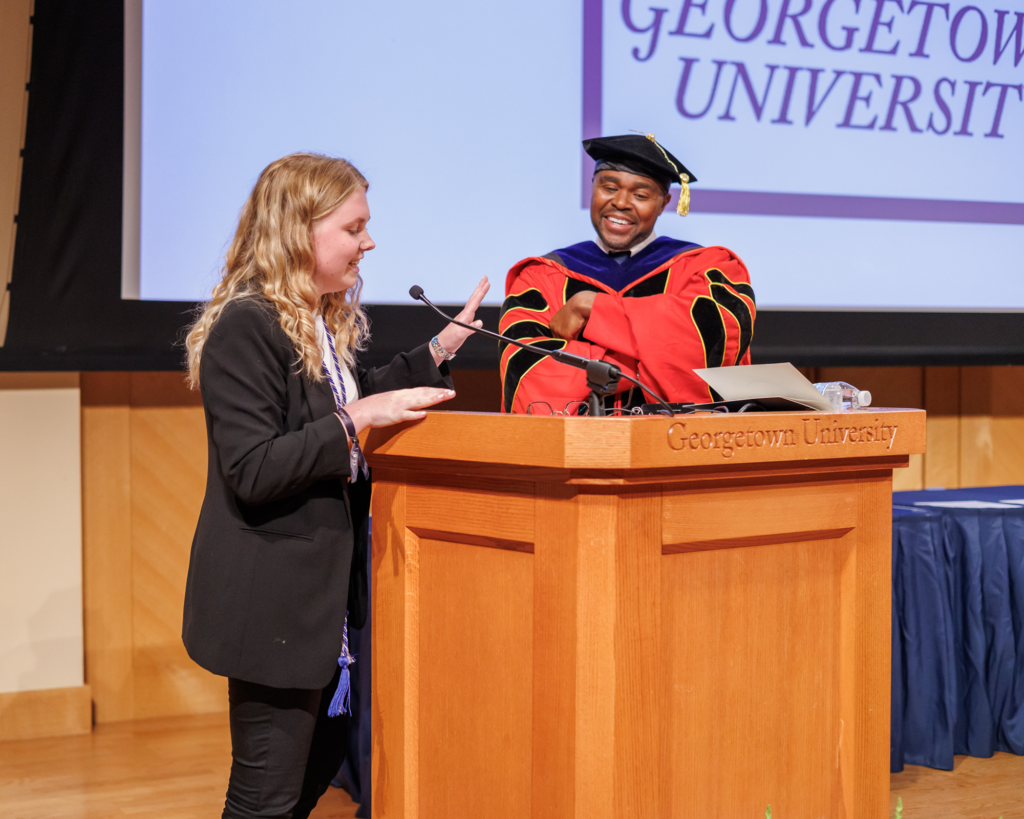 Aleksandra Swiatek (H'23), one of the recipients of the 2023 Dean's Medal, pronounced a specific type of nucleus called "pedunculopontine" with King.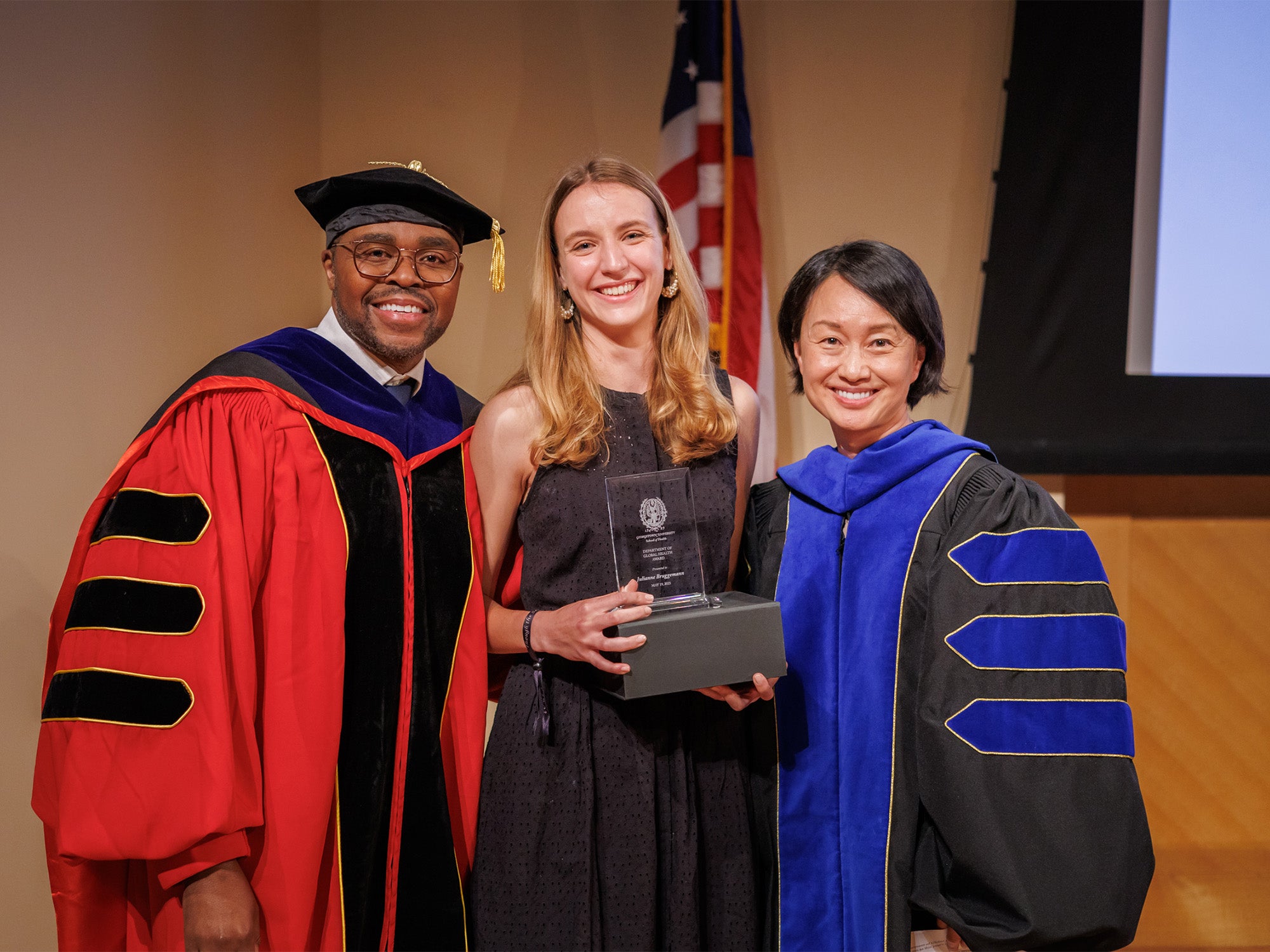 King and Jennifer Bouey, PhD, chair of the Department of Global Health, presented Julianne Bruggemann (H'23) with the department's Outstanding Student Award in Global Health.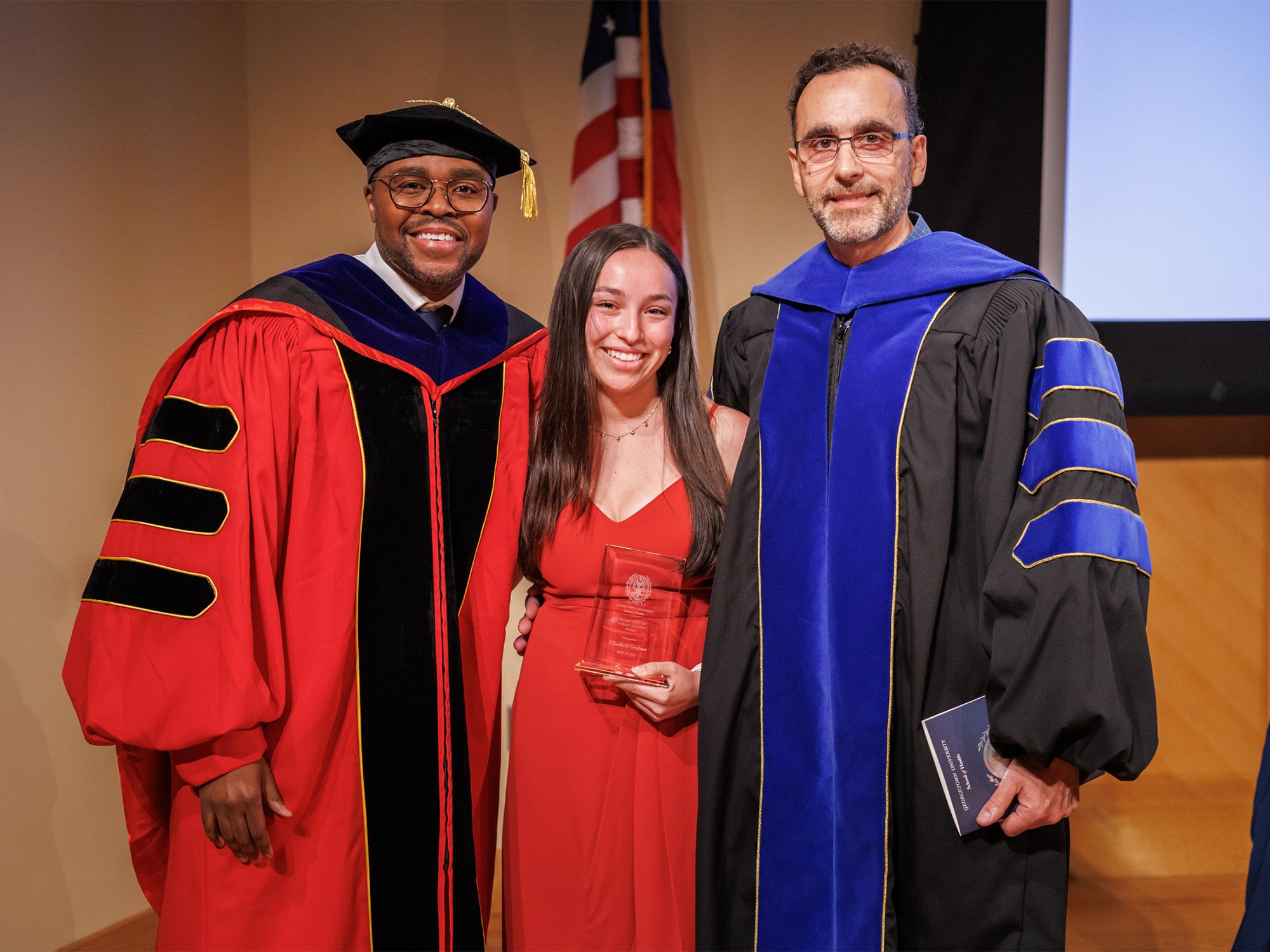 King and Pablo Irusta, PhD, chair of the Department of Human Science, with award recipient Lizzie Graham (H'23), a human science major.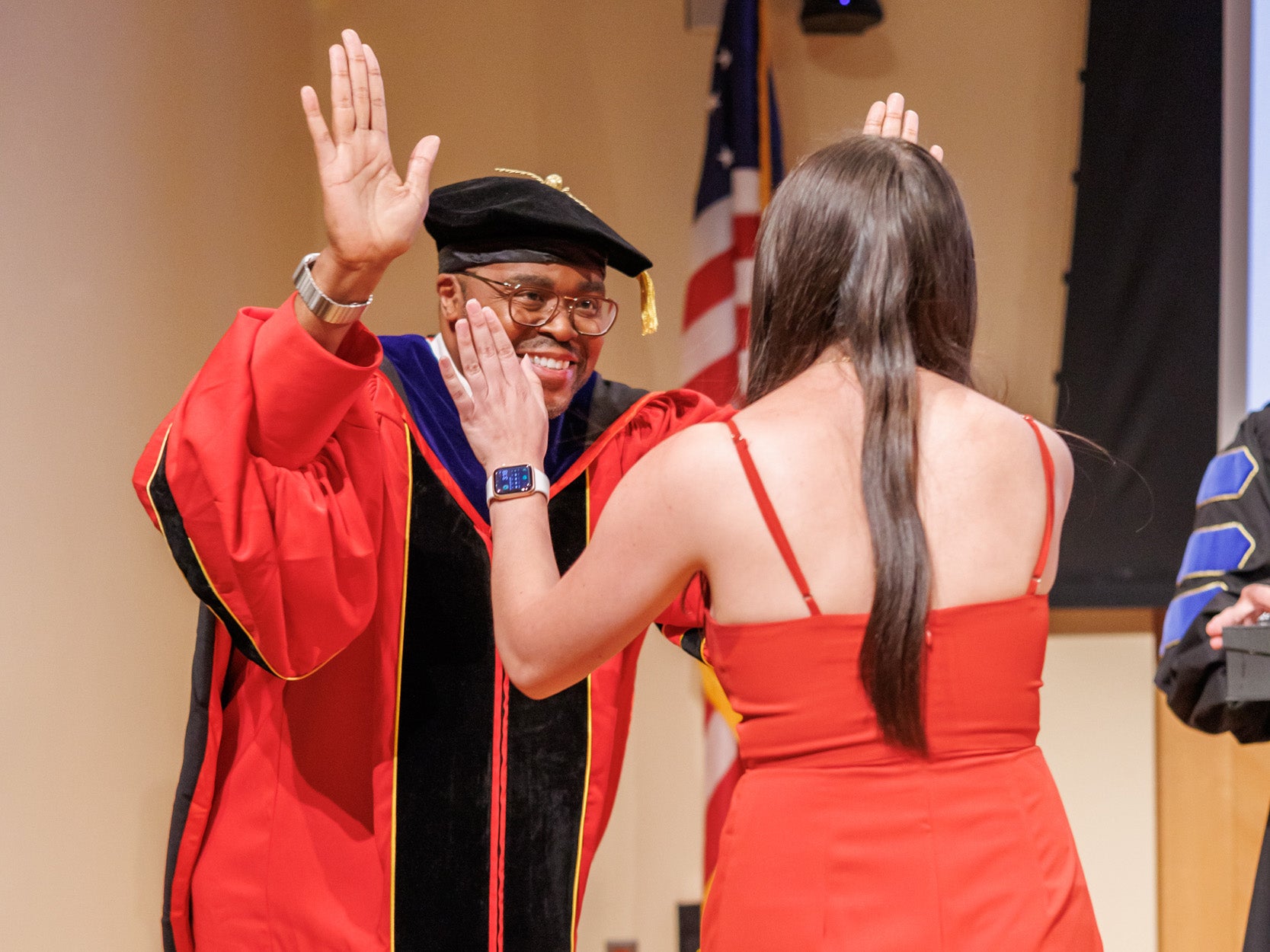 King congratulated Lizzie Graham (H'23) on her selection for the Outstanding Student Award in Human Science.
Award Recipients
Tropaia Student Speaker: Kate Gabriel (Health Care Management & Policy)
Rose Anne McGarrity Service Award: Magdalena Alioto Grace (Human Science)
Sister Helen Scarry Award for Commitment to Social Justice: Stella Kim (Global Health)
Marianne Cardillo Lyons Commitment to Cura Personalis Award: Abby Donnelly (Global Health)
Dean's Medal: Lindsey Kuwahara (Human Science)
Dean's Medal: Aleksandra Swiatek (Human Science)
Dean's Medal: Clare Westerman (Global Health)
Department of Global Health Award: Julianne Bruggemann
Department of Health Management and Policy Award: Peyton Yee
Department of Human Science Award: Elizabeth Graham
---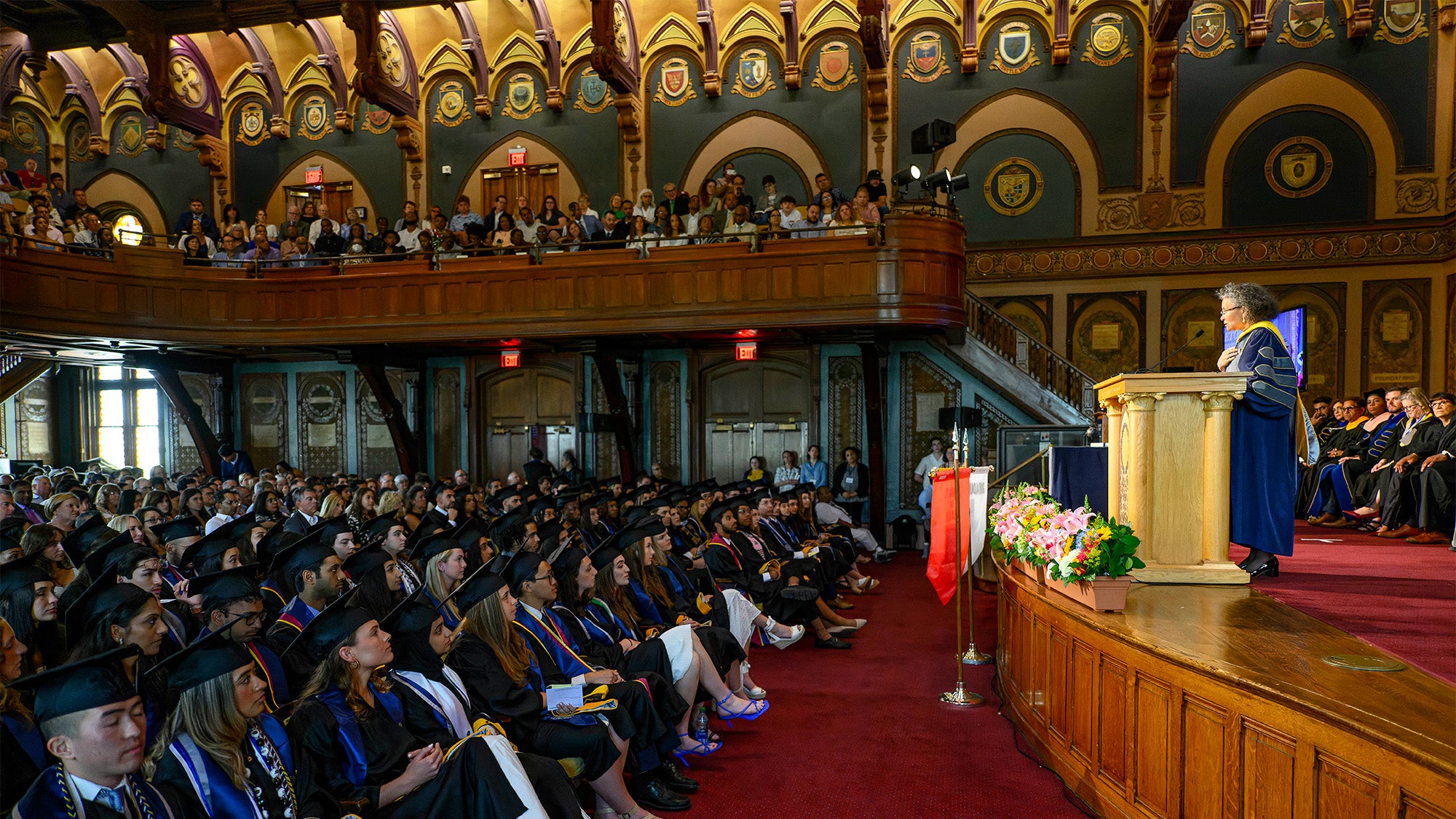 News Story
Graduates from School of Health Called to Be Social Justice Warriors
May 22, 2023