Biography: Christopher King, PhD, MHSc, FACHE
Christopher J. King, PhD, MHSc, FACHE, is dean-select for the new Georgetown University School of Health that will launch on July 1, 2022. He is associate professor and chair of the Department of Health Systems Administration.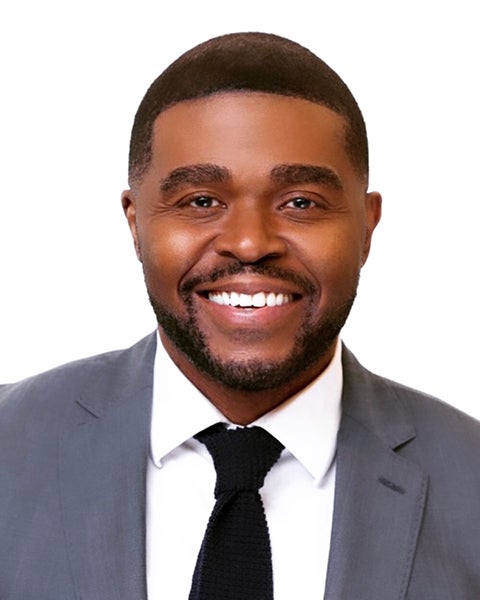 As chair, King provides visionary leadership and oversight of undergraduate and graduate academic programs. He teaches and contributes to scholarship on the creation of equitable systems of care within the context of national health reform goals. He works closely with public and private providers to bridge the gap between medical care and health care.
Prior to joining Georgetown University, King served as the first assistant vice president of Community Health for MedStar Health, a $7 billion not-for-profit health care system composed of 10 hospitals in the Baltimore/Washington region. Accomplishments included planning, launching and managing a new corporate function designed to apply more rigor and evidence in community-based planning, implementation and evaluation. He was also responsible for developing, testing and evaluating innovative approaches to integrate social factors in systems of care.
Prior to his work with MedStar Health, King served as a director for Greater Baden Medical Services, Inc., a Federally Qualified Health Center in southern Maryland. During his four-year tenure, he managed federal grants, oversaw support services and secured more than $7 million in public and private grants to promote health equity and improve the health of vulnerable and underserved populations. Through volunteer work, he has spearheaded regional efforts to heighten awareness of how racism, discrimination and implicit bias influence individual and population health.
Dr. King is a fellow of the American College of Healthcare Executives and has written numerous articles for Healthcare Executive magazine. He has conducted health disparity and health equity presentations to national audiences. And as a former senior fellow of the Health Research & Educational Trust (HRET), King represents an esteemed group of national thought leaders dedicated to transforming health care through research and education. His national investigations on screening and barriers to care among cancer survivors by race and ethnicity were published in the American Journal of Preventive Medicine and the American Journal of Medical Quality. His thought leadership around Black Lives and the Triple Aim has been published in the Journal of the National Medical Association.
King obtained his undergraduate degree in school and community health education from East Carolina University, and earned an M.S. in health science from Towson University before completing his PhD in health services administration from University of Maryland.
King is a Fellow of the American College of Healthcare Executives, and he currently serves as Secretary of the DC Hospital Association Board of Directors. He has also been an advisor for the DC Department of Health State Innovation Model, Adventist HealthCare's Center for Health Equity and Wellness and the Maryland Governor's Wellmobile Program. In 2019, he was appointed a Commissioner for the District of Columbia Commission on Health Equity.
The Washington Business Journal has recognized him as one of the region's top minority business leaders.