Human Science Senior Calls Research 'One of My Most Rewarding Experiences at Georgetown'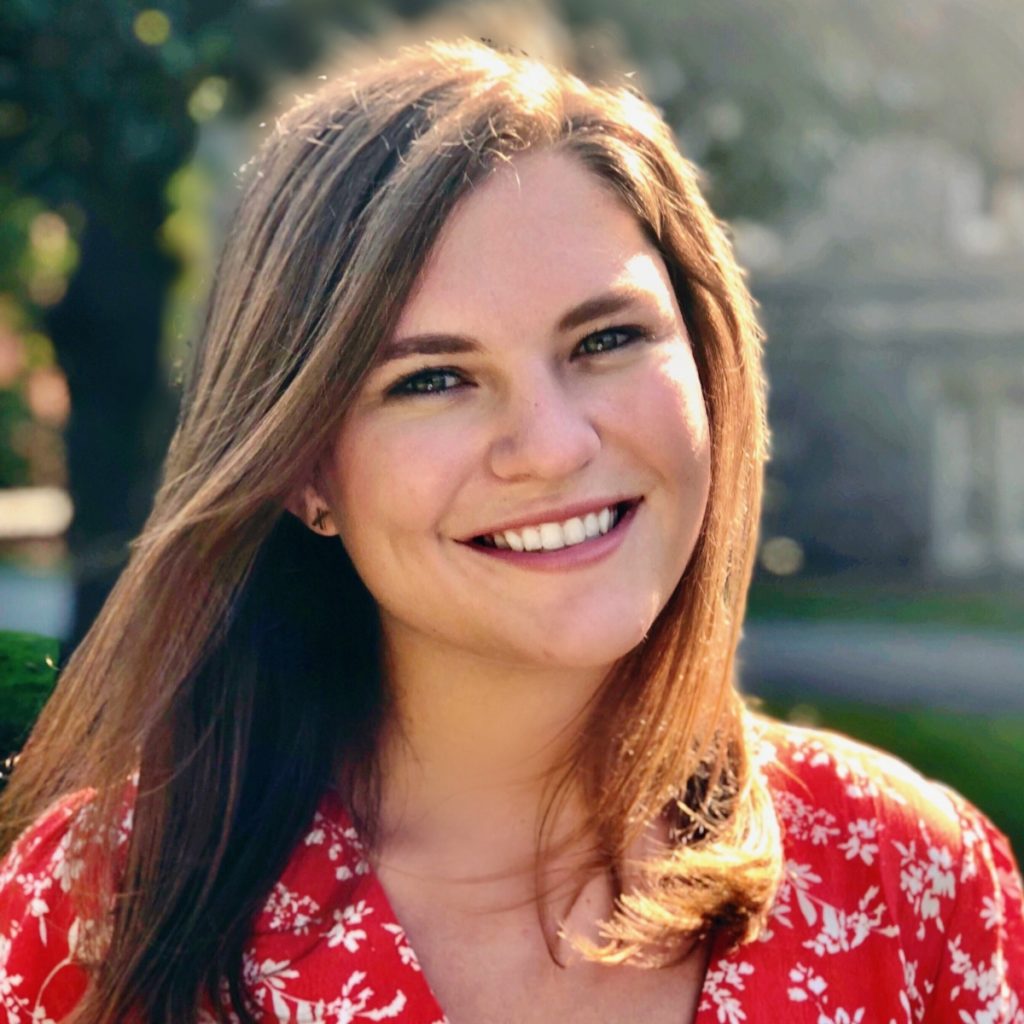 September 10, 2019 – Natalia Kellam (NHS'20) is a senior human science major who has enjoyed participating in the research process under the guidance of her faculty mentors. She says, "undergraduate research has been one of my most rewarding experiences at Georgetown." 
Question: Where did you grow up, and how did you discover Georgetown?
Kellam: I grew up in Basking Ridge, NJ. I first discovered Georgetown through my high school guidance counselor, and I visited the campus as a high school student.
Question: How have you enjoyed Georgetown and the human science major?
Kellam: The human science major was the main reason I chose to attend Georgetown University. As I was deciding between colleges, I was blown away by the kindness and support the Georgetown community showed me during GAAP Weekend. Three years later, I still feel overwhelmingly loved, challenged, and humbled every day as a human science student. 
This program is so unique, especially for a pre-med undergraduate student, because I have gained such a comprehensive health care foundation. The professors do an excellent job of framing the intricate science courses in the context of disease and medicine, and challenging their students to evaluate problems through integrative approaches in our public health courses. 
As an aspiring physician, I believe that the human science major has not only provided me with an education necessary for academic success, but also taught me valuable lessons about how I want to live my life serving others with passion and kindness.
Question: Tell us a little bit about your time at Georgetown, including your activities.
Kellam:  I have been a volunteer EMT with the Georgetown Emergency Response Medical Service (GERMS) since my sophomore year. In addition to working as an EMT, I am also involved in the administrative student leadership as the director of public relations. With the help of my team, I am responsible for advertising our EMT course, promoting awareness across campus and social media, and providing HIPAA training for other EMTs. Over the last year, I became a certified CPR instructor, and I started a bystander CPR training initiative to teach other student organizations across campus how to respond in the event of an emergency. We successfully trained over 500 students last spring, and I am looking forward to expanding the initiative this upcoming year.
I have been a volunteer tour guide for Georgetown since freshman year with the Blue and Gray Tour Guide Society. I am one of the seven students who lead weekly review sessions for the first year anatomy course in the NHS, human biology. We also plan student workshops before each exam.
Additionally, I am an active member of Kappa Kappa Gamma. Finally, during the fall of my junior year, I studied abroad in Salamanca, Spain. There, I lived with a host family and took Spanish courses. I even got to travel to 10 different countries during my time in Europe.
Question:  How have you enjoyed participating in undergraduate research? How did you get involved, and what do you generally work on in the lab?
Kellam: Undergraduate research has been one of my most rewarding experiences at Georgetown. During my sophomore year, I began my first research position in Dr. Dan Merenstein's lab with a pediatric probiotic trial. As a research assistant, I traveled to clinical locations to enroll patients in the study, and I collected subsequent patient data to analyze the effects of probiotic usage on symptoms secondary to antibiotic usage. 
Although I enjoyed working intimately with various patients in a clinical setting, I wanted to develop my own research projects and further explore basic science research. I first spoke to Dr. Jan LaRocque during our human science retreat, and I began working in the LaRocque lab the summer after my sophomore year. 
Generally, I work on fruit fly models (Drosophila melanogaster) to evaluate DNA repair pathways. Over the last two years, I developed a lab protocol to quantify DNA repair pathway choice by percent, with a computer analysis system called the TIDE method. I'm excited to share that I am a co-author on a manuscript, which is currently under review, with this data. 
Currently, I have been focusing on a new research technique for my senior capstone project, which will investigate the differences in sex and cell cycle on DNA repair pathways. Through my integrated research education across different environments, I was humbled by the hard work necessary to produce impactful research. I love the way research continually challenges my critical thinking skills, especially as I learn to evaluate scientific literature journals and independently critique myself. I am so grateful to work in the supportive environment of the Human Science Department, and I am especially appreciative for the kind mentorship of Dr. LaRocque, who has been such an impactful teacher and role model throughout my research experience.
Question: What are you thinking about after Georgetown?
Kellam: I am currently in the process of applying to medical school, so I will hopefully matriculate into medical school after graduation.