Griffith Awarded American Psychological Association Presidential Citation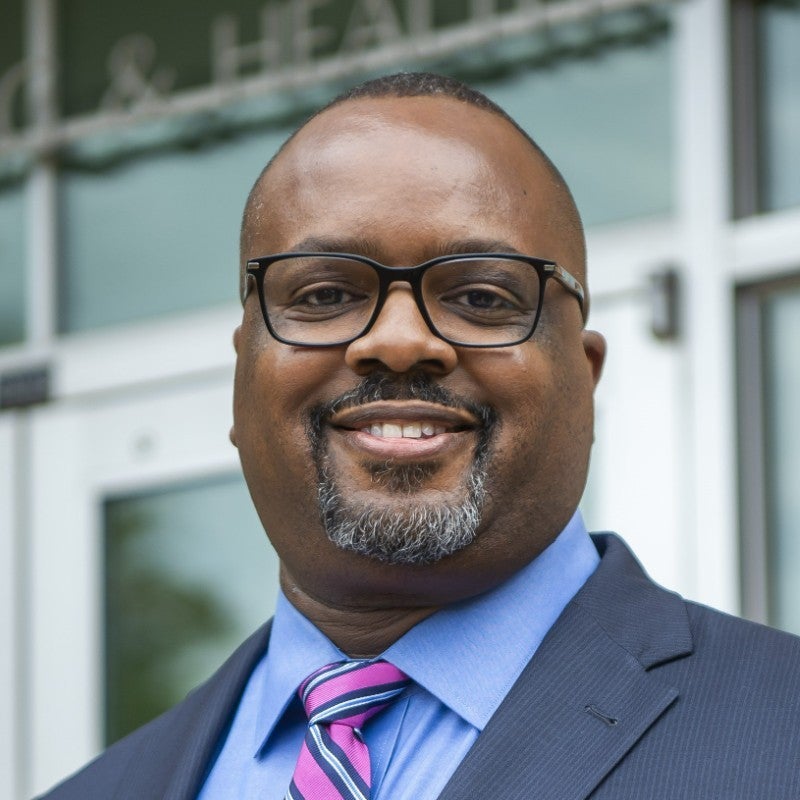 (March 24, 2023) — Derek Griffith, PhD, founder and director of the Georgetown Center for Men's Health Equity and professor of health management and policy at the School of Health, was awarded a Presidential Citation from the American Psychological Association (APA) for his extraordinary leadership in addressing the impacts of racism on the health and well-being of the nation and specifically for African American and Latino men. On March 17, APA President Dr. Thema S. Bryant presented Griffith with the citation during the APA Consolidated Board Meeting's opening session in Washington.
The APA is the leading scientific and professional organization representing psychology in the United States.
Griffith's research focuses on developing evidence-based programs to achieve racial, ethnic, and gender equity in health and well-being, and mitigating and eliminating the effects of racism on health and health care.
At Georgetown, Griffith is also a founding co-director of Georgetown's Racial Justice Institute and a professor of oncology at Georgetown University's Lombardi Comprehensive Cancer Center.