Global Health Undergraduates Research Neglected Tropical Disease with Practicum Abroad Program
(May 27, 2022) — After a small group of global health undergraduates from the School of Nursing & Health Studies embedded themselves in Chiapas, Mexico, to research Chagas disease, a neglected tropical disease, the experience left lasting impacts about the trajectory of their future plans.
"The practicum abroad program is a requirement for the bachelor's degree in global health," said Margaret Baker, PhD, associate professor and director of the practicum abroad program.
For 15 years, the Department of International Health has organized either research opportunities or internships with a local organization in countries such as Tanzania, Bangladesh and the Dominican Republic.
"The program in Mexico has been going on a really long time," Baker said.
Embedded with ECOSUR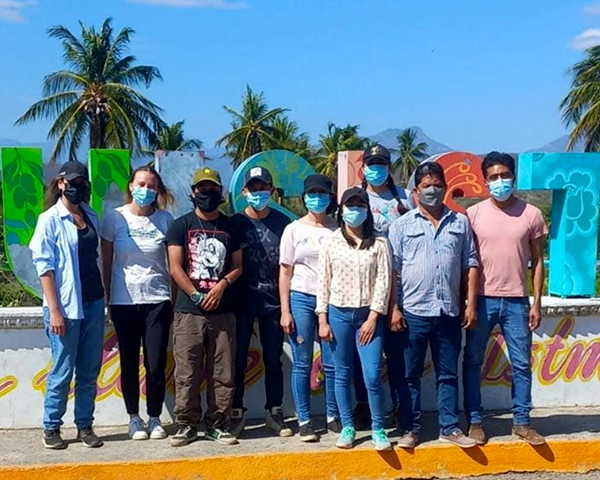 "We visited different rural communities with a research team of eight people, including public health experts, doctors and chemists," Daniela Morales (NHS'22) said. "We had never seen that level of poverty before."
The students collected data for a cross sectional survey of rural, impoverished Mexican communities from January through April 2022 and used some of the information they collected for their own research projects.
Travel between the different communities could take five hours or more.
"We would wake up at 7:00 a.m. and go from house to house," Jennifer Ayres (NHS'22) said. "After a full day, we would sleep on the floors at the places we were staying."
Fieldwork Preparation
Proficiency in Spanish is a requirement for the practicum abroad program in Mexico.
"I grew up speaking Spanish, my family also worked in health in Latin America, but I learned new Mexican slang and medical terms in Spanish while conducting research," Morales said. "It helped me pick up on a lot more in interviews."
In addition to language skills, the students felt prepared to undertake field work after completing global health research methods.
"In research methods, we talked about how to structure research, and how to construct surveys and analyze data," Morales said. "It was rewarding to apply the course to field research."
Chagas as a Neglected Tropical Disease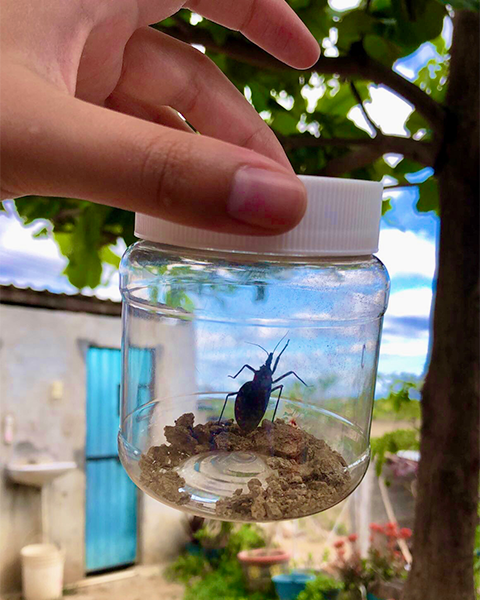 Chagas disease comes from a parasite transmitted by triatomine bugs, or "kissing bugs," whose nickname derives from the fact that the insects prefer to bite people on the face.
"Chagas is a neglected tropical disease that is preventable, but because of a lack of funding and interest, the disease gets overlooked." Morales said.
"These diseases are associated with the poorest of the poor," said Baker, who has studied neglected tropical diseases for over 20 years. "They do not necessarily result in high fatalities but do cause a lot of disability."
Following the acute phase, 20-30% of individuals with chronic Chagas will experience severe medical problems, such as heart rhythm abnormalities, that can cause sudden death.
Researching Chagas
"I was interested in researching the relationship between Chagas and pregnant women's health," Ayres said. "The disease spreads to a woman's offspring, so pregnant women are a critical group in detecting Chagas."
Some of the women Ayres interviewed were as young as 14 and possibly even younger. Ayres
found there was a lack of knowledge about the disease among pregnant women.
"None of the women I interviewed had been tested for Chagas before," Ayres said. "There is a real need for more awareness and expanded testing."
For her own project, Morales examined how the risk factors for Chagas are changing as populations, both human and insect, migrate from rural to urban centers.
Impact of Field Research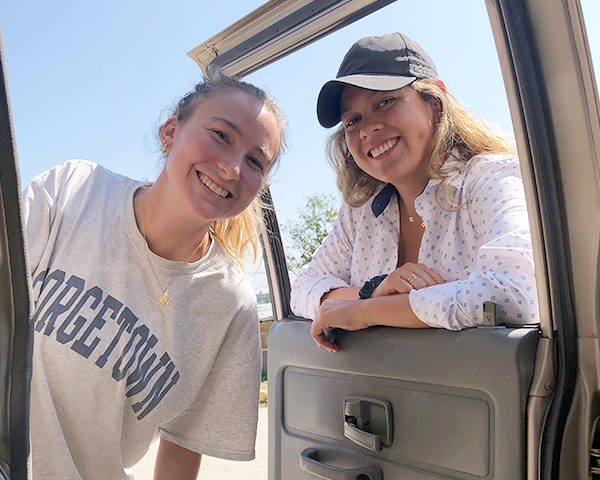 Before participating in the study abroad program, Ayres had done research on Chagas disease through the Global Health Initiative. Her hands-on research experience in Mexico inspired her to reconsider her career plans.
"This was my first time doing hands-on research and found the experience rewarding but difficult," she said. "I realized I see my future in programming rather than research."
Ayres and Morales ultimately came away with different visions for their future based on their experiences with the practicum abroad program in Mexico.
Morales plans to continue her field-based research of infectious diseases at the London School of Hygiene and Tropical Medicine pursuing the same field of study, control of infectious diseases, as Baker.
Heather Wilpone-Welborn
GUMC Communications