Deep-Seated Values at Core for Inaugural School of Health Dean, Christopher King, PhD, MHSc, FACHE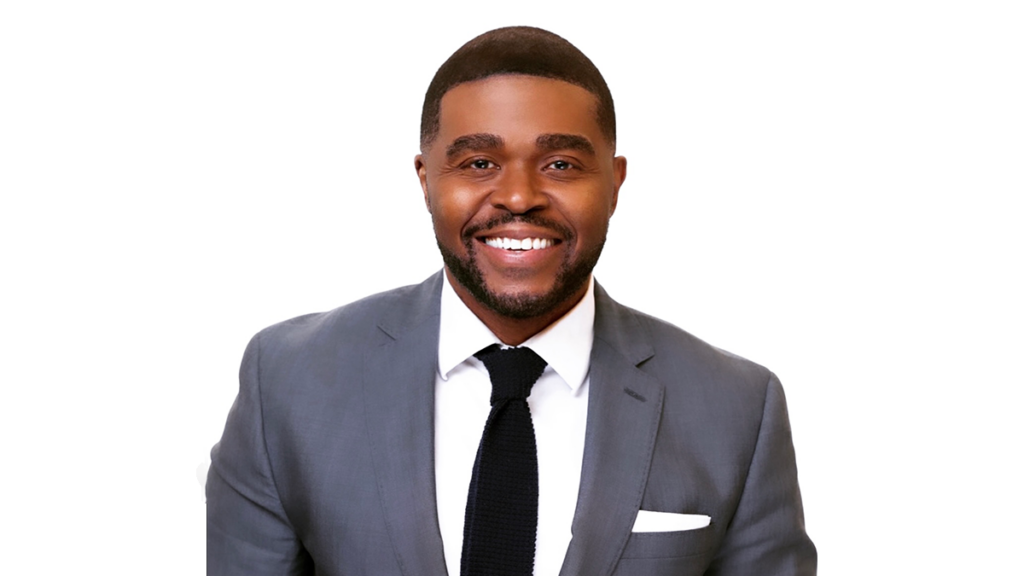 (May 12, 2022) — On the road to being named the inaugural dean of Georgetown's soon-to-be-launched School of Health, Christopher J. King, PhD, MHSc, FACHE, has worn many hats — a high school health teacher, a CPR instructor, a health care administrator for a federally qualified health center, a health administration professor, and a prolific health disparities researcher and thought leader.
The common thread through all of them?
"It's all about health, the focus on the most vulnerable, and creating a system that works for all," King said. "That's been the underlying theme of every job I've ever had, which is why, to me, this is such a special moment."
King, whose appointment was announced by Georgetown President John J. DeGioia on May 12, believes much of what future health professionals need to know actually lies in the community.
"It's time for us to put the 'health' in health care," King said. "We're so biomedically focused and not bio-psychosocially focused. The way we'll contribute to society is by exploring unconventional approaches that bridge the gap between medical care and community."
King currently serves as associate professor in and chair of the Department of Health Systems Administration at the School of Nursing & Health Studies (NHS). In December 2020, Georgetown President John J. DeGioia announced that NHS would be reconfigured as two standalone schools, the School of Health and School of Nursing.
He steps into his new role when the School of Health is formally launched July 1 and the departments of health systems administration, human science, and international health come together under one banner.
Everything is Interconnected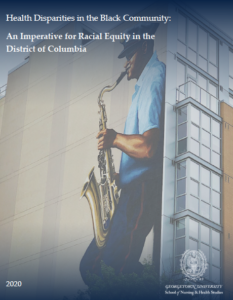 The new school's heavy focus on interdisciplinarity meshes with King's belief that "everything is interconnected."
"You can take just about any discipline and apply a health lens to it," King said. "Having that mindset as we launch this school, and recognizing there are so many intersections that shape our health and well-being, we will foster a culture that enables students and faculty to think creatively around how to tackle issues that seem to be intractable."
King's career-long dedication to working with historically underserved populations also aligns with this idea of interconnectedness.
"I think that, if we can fix the health system for those who are the most vulnerable, everyone will benefit," he said. "So we must challenge ourselves and think differently about health and well-being using a systems lens."
King saw firsthand the issue of applying too narrow a lens to health care when working for a federally qualified health center in southern Maryland. "We were delivering high-quality clinical care, but not seeing significant gains in population health because of conditions in the community."
The Leader This Moment Demands
King's unique tapestry of experience — ranging from the classroom to health care systems to the community — lends him a well-rounded and values-driven perspective that will be an asset to the School of Health at this formative time, according to Edward B. Healton, MD, MPH, executive vice president for health sciences at Georgetown University Medical Center and executive dean for the School of Medicine.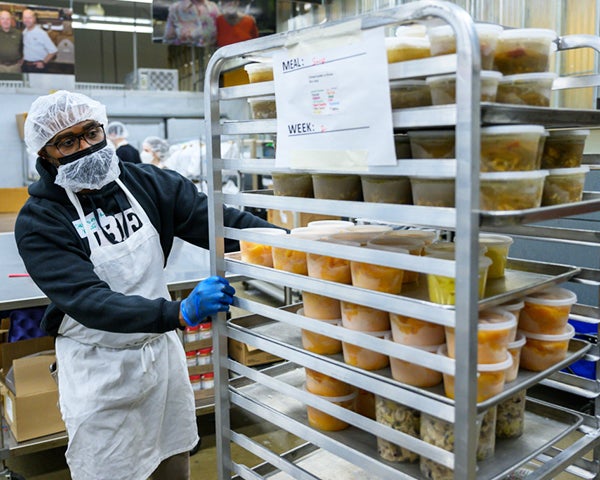 "In the same way he works to lift up members of the DC community, Dr. King has demonstrated that he is deeply committed to the well-being of students, faculty and colleagues," Healton said. "His experience will advance the school's educational and research mission, while strengthening a culture of inclusion and equity."
Healton also noted that King's two-year appointment as dean is integral to the school's ongoing development.
"Dr. King is the leader this moment demands to help us shape the future School of Health and firmly establish its core values while developing and nurturing important partnerships across Georgetown, MedStar Health and beyond — creating a strong foundation that is so very critical to growth and expansion," Healton said.
"I am very excited for Dr. King to begin his tenure as the dean for the Georgetown School of Health," said Shoa Moosavi (NHS'23), a rising senior in the global health program at NHS who served on the search committee. "After speaking with Dr. King during the search process, I feel that he will be a visionary leader. 
"He brings some truly unique experiences to this role, while being a practitioner of the social justice principles we value. I believe students and faculty alike will benefit from his ability to listen to our needs, articulate our shared goals, and effectively motivate the school community towards our vision of academic excellence and positive social impact."
As dean, King will join David Edelstein, vice dean of faculty in Georgetown College, in co-chairing a task force charged with developing options for discussion and consideration to help shape the school's identity and mission.
"Dr. King has devoted his career to improving health and addressing health disparities through a health justice and systems based approach," said DeGioia in announcing King's selection as dean. "[He] has made important contributions as a scholar, focused on the creation of equitable systems of care."
An 'Outsider' Perspective
While he has been with Georgetown for seven years, King's professional path is not that of a traditional academic — and he considers himself enough of an "outsider" to bring a fresh perspective. He is board certified in health care management and has a background that includes operations, planning and marketing, and organizational development.
Prior to coming to Georgetown, King served as the first assistant vice president of community health for MedStar Health, where he launched and managed a new function designed to strengthen rigor and evidence around community-based planning, implementation and evaluation.
Before that, he served as a director for Greater Baden Medical Services Inc., a federally qualified health center in southern Maryland. During his four-year tenure, he secured more than $7 million in public and private grants to promote health equity and improve the health of vulnerable and underserved populations.
A fellow of the American College of Healthcare Executives, King has worked with numerous health systems to advance practice at the intersection of health, health care, and racial justice. In 2019, he was appointed a Commissioner for the District of Columbia Commission on Health Equity.
He has published several important articles, most recently as lead author of "Race, Place and Structural Racism in the District of Columbia," published in Health Affairs journal, exploring how structural racism and historical events have led to stark differences in health outcomes for Black residents.
Last year, the Department of Health Systems Administration, under King's leadership, helped launch a new educational module on implicit bias for the DC Department of Health. The module offers continuing education credit for providers to explore their own personal biases and how these biases may be harmful in health care settings.
Not Following in Others' Footsteps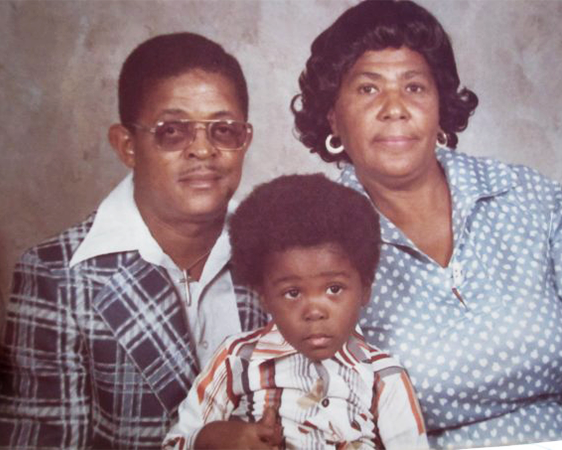 Though born in DC, King left at a young age for Kentucky before moving to North Carolina — which he said still feels like home to him. As the oldest of three siblings, King would often play "teacher" at home with his younger sister and brother as "pupils."
"I have always been an educator at heart," he said, noting that he pursued his undergraduate degree in community health with a focus on education at East Carolina University. He went on to earn a master's degree in health science from Towson University and completed his PhD in health services administration from University of Maryland.
One of the strongest influences on King growing up was his maternal grandfather, Walter E. Thomas. With just a third-grade education, Thomas was "inarguably the wisest man I've ever known," instilling in King the values that guide him to this day.
"He would say: 'Work hard, be truthful, treat people the way you want to be treated, say your prayers and be obedient,'" King recalled.
While Walter Thomas passed away in 2007, King's maternal grandmother, Naomi Thomas, now 100, remains King's "greatest history teacher."
"When I visit her, I sit and listen as she talks about her experience growing up and how the world has changed so much. But what should never change is our values," King said.
King said because his phenomenal mother raised him and his siblings as a single parent, his grandparents were always nearby and had an enormous influence on him.
Without access to social networks that can be influential in achieving success, King said, it was challenging to navigate his higher education and early career because he did not have others' footsteps to follow.
"I did not come from a family of lawyers or doctors or educators, so I had to figure it out on my own. But what I did have was a very loving family that believed in me," he said. "They consistently emphasized that I have a good head on my shoulders and that I have what it takes to make the best decisions."
Leaving the World Better Off
The experience of charting his own path will serve King well as he looks to leave his mark on the new School of Health.
He relishes the challenge of helping to develop the new and emerging skills students will need to improve health and the human condition. And he believes Georgetown is uniquely situated to drive critical conversations around equity and racial justice in health care due to its previous work on this issue through the Racial Justice Institute and several other ongoing initiatives.
King looks forward to diving in — not only contributing to Georgetown's broader health mission, but also having a new lens on his health equity work.
"I know this work is so much bigger than me. I'm just looking forward to what we're going to do together to leave the world better off than when we found it," he said.
Lauren Wolkoff (G'13)
GUMC Communications